You may recall me mentioning a giveaway for my friend Leslie's shop, Peach Plum Pear, a few blogs ago. Guess what? I won! I've never won a blog giveaway before, and I'm so excited for this to be my first! Not only did I get to pick out a couple of pieces of beautiful jewelry, but I get to promote someone who really deserves it. Want to see what I chose?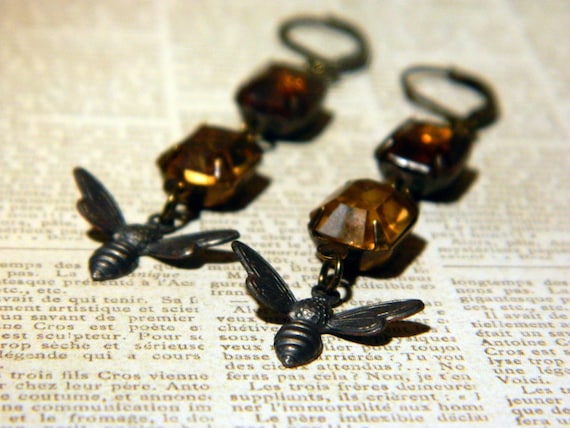 I'm in love with these bee earrings. They're sparkly without being too flashy, so they can be dressed up or down, and they're so darn cute.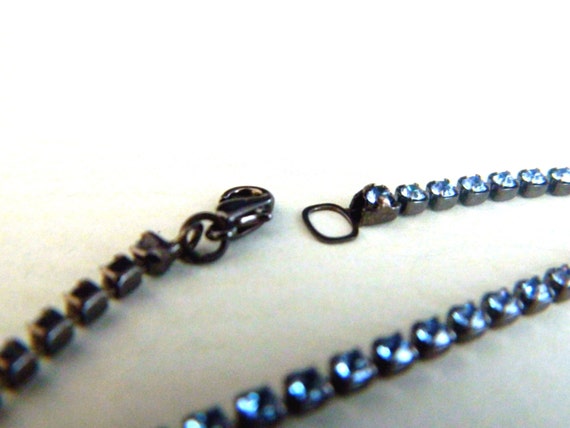 This blue rhinestone bracelet is perfect for stacking with my other bracelets, and, like the earrings, they have a black finish that makes them versatile. I especially like the way it looks layered with my studded cuff. I love to mix a little bit tough with a little bit girly.
If you want to snag some of Leslie's awesome (and often humorous) jewelry, visit her Etsy shop: Peach Plum Pear.
Share the Love,
Chelsea